Personalized
for you
Tell us about your lifestyle & wellness goals. We'll build you the perfect pack.
Tell us all about your diet & lifestyle. We'll build you the perfect pack.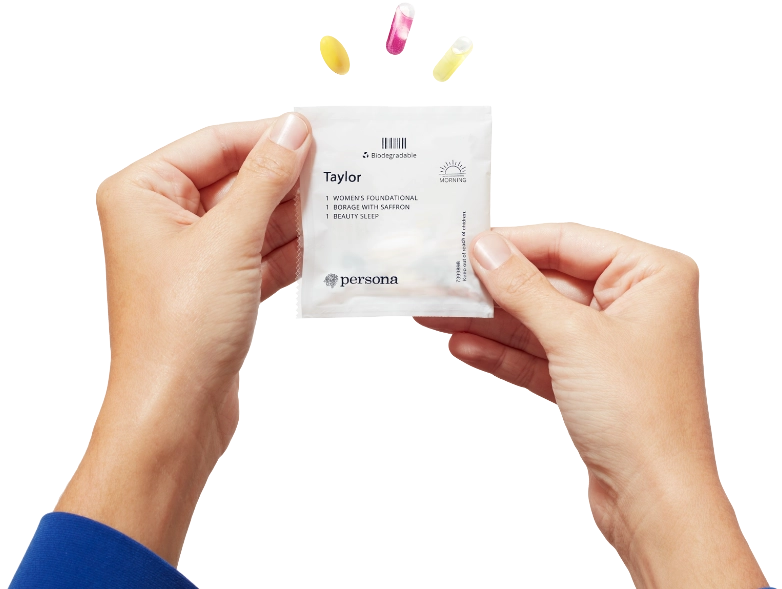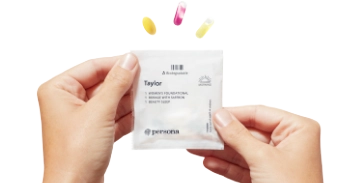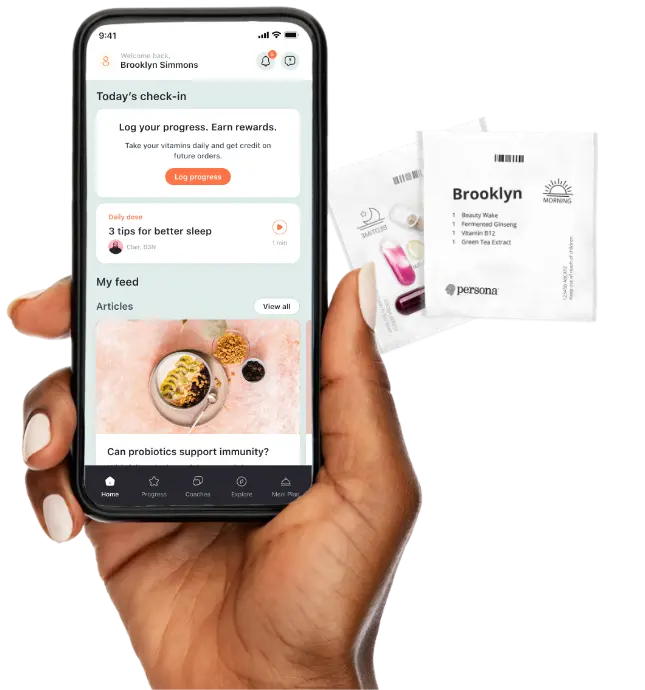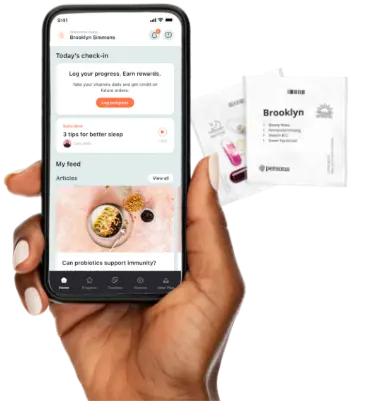 So much more than vitamins
Transform your habits day by day with the Persona Wellness app.
Customized meal plans
Curated lifestyle tips
Goal tracking & rewards
1-on-1 wellness coaching
Exclusively for subscribers
Why Persona?
The very best personalized vitamins
You deserve the best. Powered by nature, based in science,
tailored to you.
Get personal with a nutritionist
Persona is about more than vitamins.
Our subscribers get unlimited access to a team of qualified
nutritionists. They'll work with you one-on-one to take
your nutrition to the next level. It's personal, it's powerful,
and it's absolutely free.
Take the assessment
Trusted by customers.
Backed by science.
Loved by nutritionists.
Stephen's Personalized Pack
@scbryant7
"I'm a Firefighter/EMT-A with the city of Newport News, Virginia. And the constant interrupted sleep every night at the fire station has taken its toll on my digestion-which is where Persona came in to help."
Renee's Personalized Pack
@renee
"Since beginning my Persona journey, I have felt more alive! It's important that I stay healthy, I feel confident in my immune health, and my body is stronger than ever!"
Nikki's Personalized Pack
@nikki.vs
"Honestly, I LOVE that the omega 3 supplement is in a more convenient, easy to swallow size, consisting of two smaller capsules rather than one large one!"
All it takes is 5 minutes.
And you'll get a Personalized, nutritionist-backed
supplement program delivered to your door.
Take the assessment